Church life at Calvary Chapel
We are all about encountering Jesus. Wherever you are in your journey of faith, you are welcome here. The ministries at Calvary Chapel Hemet are designed for you and your family to learn, grow, and be involved in our community.
God created us to have a living and vibrant relationship with Him and others. This is why we gather together as a community to learn from His word, worship Him, and grow in our love for Him and others.
Community, Family, and You
Calvary Chapel Hemet has a wide variety of ministries to connect you and your family to the life of our community. We offer programs throughout geared toward children, teenagers, and adults of all ages designed to help you grow in your faith.
Our pastoral staff is here to serve you and your family.
Gary Johnson (Lead Pastor)
Victor Soto (Assistant Pastor)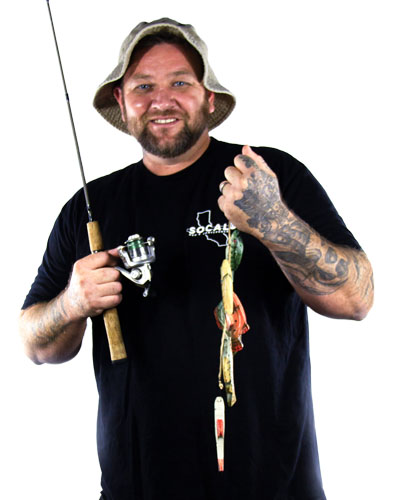 Brandon Thomas (Intern Pastor)
Our pastoral staff is here to serve you and your family.
Gary Johnson
(Lead Pastor)
Gary grew up in the Christian faith under the guidance of godly parents. As a teenager he felt called into ministry, but fear kept him from embracing this call until years later. Over thirty years ago, Gary and his wife Suzie started a home Bible study in Hemet. This home group began to grow unexpectedly. At the urging of the founder of Calvary Chapel movement, Gary was called to plant Calvary Chapel Hemet. Gary's vision is to train upcoming generations in the faith and join God's mission in spreading the hope of life in Christ. His passion is to faithfully teach from the Word of God, and see the Calvary Chapel Hemet community grow deeper in their love for God and for one another.
"Until I come, devote yourself to the public reading of Scripture, to exhortation, to teaching."
1 Timothy 4:13
Victor Soto
(Assistant Pastor)
For many years, I ran from my calling in helping make a difference in the young lives of our youth. It was the constant prayers from my parents that continued to reveal the path of destruction I was on. By not having an identity, I was influenced to the streets of the San Gabriel Valley in the late 80's and early 90's. It wasn't long before I gravitated to a life of drugs, violence and gangs. Slowly but surely, God revealed that it was no longer my life anymore. True submittal to the Lord was at the age of 27 by the understanding that it is a relationship compared to a religion. The journey of God's provisions and protection has been accompanied by my devoted wife Rosemary for the past 18 years with five active kids ages- 23, 18, 17, 16, and 11. God has guided us through an amazing journey and it has truly been a miracle to have seen and done the things for God. This is yet another chapter to experience. May God continue to use us for His glory.
"But God has chosen the foolish things of this world to put to shame the wise, and God has chosen the weak things of the world to put to shame the things which are mighty…"
1 Corinthians 1:27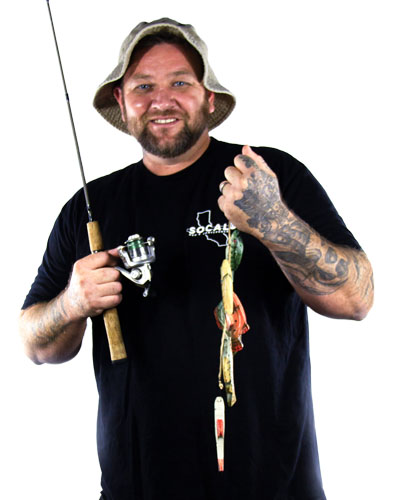 Brandon Thomas
(Intern Pastor)
Brandon is a US Army Veteran who served in Korea, Kuwait, and on the front lines in Iraq. Brandon was honorably discharged in 2004 and like many veterans, he struggled for years in re-entering civilian life. In 2014 Brandon and his wife Brandi visited Calvary Chapel and shortly afterward they both put their faith in Christ. Tragedy struck within months of coming to faith when Brandon's brother was shot and killed. It was through his newfound faith and the loving support of Calvary Chapel Hemet that Brandon was able to deal with this tragedy. Because of his unique life experience he has a heart for people who have dealt with trauma in their lives. Brandon leads the grief ministry and teaches the Wednesday night Bible study.
"And I thank Christ Jesus our Lord who has enabled me, because He counted me faithful, putting me into the ministry,"
1 Timothy 1:12
Brandi Thomas – Office Secretary
Michelle Cortes – Academy Director
Rosemary Soto – Academy Administrator
Scott Mayo – Elder/Board Member

Danny Hartlerode – Campus Lead
Wayne Mapstead – Mexico Missions Padre
Michelle and Jehlar Galli – Explorer's Children Ministry

Izzy and Edna Reyes – Worship Leaders
Vivian and Kenna – Flourish SERVICE TIMES
Sunday Worship 9:00 & 10:30* AM 
Main Sanctuary 
*Childcare provided for infants 0-24 months
*Explorers Children's Program (2 ½ - 5th Grade) - Fellowship Hall
*Youth Bible Study (Grades 7-12) - Fireside Room
Wednesday 7:00 PM - Fusion Fellowship   Fellowship Hall 
(Live Stream Available)
Childcare provided for infants 0-24 months
Explorers Children's Program (2 ½ - 5th Grade) - Children's Classrooms
Rooted Bible Study (Grades 7-12) - Fireside Room
Planted Bible Study (Grades 6-8) - Room 7
GET IN TOUCH WITH US
Need a prayer? Have a question? Want more information? Please contact us here: